Guys! BIGBANG'S video Fanstastic Baby is at 99 million views now! Let's help them get up to 100million! They're just one million away from being the first Kpop boy group to have 100 million views! They worked hard for this so let's go go go! 
(via bigbanggifs)
Big Bang Promoting YG's New Survival Show "WIN"
Source; MNet
Big Bang Cut on "WIN: Who Is Next"
TAEYANG: The training period for me and Jiyongie was so long.

DAESUNG: The hardest thing for trainees is that the future is uncertain.

SEUNGRI: CEO Yang likes such cruelty a lot. (talking about "having to battle and then disband")

T.O.P: CEO Yang is someone who is able to see things objectively.

G-DRAGON: I didn't know how each day would go (when he was a trainee). It felt like doing tightrope walking. "B.I" is similar to me. He has a thin voice and has been working works in this field since he was young. I want to support him personally.

Source: bigbangupdates
Seungri's "Gotta Talk to U" MV Behind the Scenes Story
He wasn't just a celebrity but he was a singer, a well-trained artist, and a pure youth full of passion for music. During the 51-hour long shooting of the music video for the title song, '할말 있어요 (Gotta Talk to U), I couldn't find a single thing that was bad about him. His eyes sparkled like those of a little boy and in every word he said there was a pure passion. Those things lasted in my memories.
There was nothing else I did than to just quietly sit and watch him but when he was on the spotlight I felt proud like he was my son and that's probably because I was proud of myself for discovering a hidden treasure like Seungri. Since a long time ago, Seungri has caught my eyes and he's been my only rising star and I surely knew that he would succeed. In the music video set, I watched, looked and observed an artist and a human called Seungri. Just a few hours after I actually met him, he made me feel like we've known each other for more than 2~3 years. And he was 150% more mature than how he appears on TV.
The concept of the music video for '할말 있어요 (Gotta Talk to U)' was to film all scenes with a glass between the set and the camera. So the setting time was longer. Since director Han Samin only allows perfect scenes, he tried to make the artist, the camera and the set perfect. Even when there was a single mistake, the professionals decided to film that part again without any hesitation. But Seungri barely made any NGs during the shooting, and even when the camera was off, he encouraged the staff and didn't leave the MV set. Even a staff that is known to be very sparing with words of praise said to him in awe, 'Seungri is not a celebrity but an artist.'
Seungri "Off the Record" with Naver Music
Before I even start writing this, I am just so happy and honored about the fact that I can write about an album produced by myself. Honestly even in a team called BIGBANG, I was a member that was always far from having good musicianship. The fact that someone like me already released a 2nd solo mini album makes me feel so touched and amazed. Music is something that should never be taken lightly. Because it is something that you need unconditionally. Music that has the strength to move one's heart was just so beautiful and it was something that I couldn't easily approach. And I finally thought that I should start doing 'Real' music.
I came to Seoul with just a vague dream of becoming a celebrity and while others were trainees for 6 years I was only a trainee for a year and then I debuted right away. I was such a sloppy singer. Time has passed and now it's been 8 years since I debuted. Came to Seoul at the age of 15, debuted at the age of 16. And I am now 24 years old. Throughout those 8 years, so many unexpected things happened. 8 years is more than enough time to make a big change in one's life. I changed. No, I HAD to change. That was the only way my team and I could survive. From now on, I will be talking about my album [Let's Talk About Love] that shows all my growths throughout the past 8 years.
---
Track 1: Let's Talk About Love (Feat. G-Dragon, Taeyang of BIGBANG)
As a producer of this album, I knew how important the 1st track would be to the whole album. So I thought it would be very important to step off on the right foot. I started working with a great pressure. Good beat, simple instrumental and somewhat strong brass sounds made the song a perfect track to express Seungri. This track is a work of Ham Seungcheon and Kang Wookjin, who produced G-DRAGON's 'MichiGO'. They were former DJs so they know the best when it comes to making songs that stimulate and excite people. I wanted to add my wit to their talent. Since a long time ago, it's been a dream and a big admiration for me to work with our members. They are my partners that are closest to me than anyone else in the world but at the same time they're people who strictly guide me and they're so precious to me. So I thought it would make me feel very reassured if my hyungs' voices were included in the album. Thankfully hyungs willingly accepted my request and GD hyung actually recorded the song the day I asked him. Genius producer G-dragon, he's really awesome. Taeyang hyung arranged the song and changed it and his part suits him really well. I feel so reassured because the song seems like it transformed into an awesome song and I am happy beyond measure.
[NEWS] Billboard: Seungri Displays Sophistication in New EP
The  Big Bang vocalist lands his subtle electro-pop single — and five other new songs — on the K-Pop Hot 100.
Last week, Seungri (a vocalist in K-pop boy wonders BIGBANG) released a teaser video hinting that his new solo EP, "Let's Talk About Love," would be downright dirty. Turns out the release highlights the 22-year-old's maturation with its lead single, "Gotta Talk To U," one of the slickest tunes released in K-pop this year.
"Gotta Talk To U" is a surging yet melancholic mid-tempo track centered on melodic piano lines and woozy flute synths. Seungri restrains his vocals before chugging into the aggressive, repetitive chorus. Undoubtedly, the song could have incorporated a wacked-out breakdown party section (like recent tracks by his labelmates G-Dragon and CL), but it remains a subtle piece of pop with lyrics pleading a lover to talk alone.
The music video brings the sophistication to life with an impeccably dressed Seungri lamenting his unreachable lover in what looks to be a New York City apartment. Neon lights whiz by the star as he keeps a close eye on his love interest — a point some may find creepy.
On Sunday (Aug. 18), Seungri released his six-song EP, "Let's Talk About Love." The set showcases Seungri's affinity for high-quality pop and electro-pop jams.
A stand-out comes in banging hip-hop track "Let's Talk About Love," which features fellow Big Bang members G-Dragon and Taeyang. The artists look keen to prove they've grown up since their debut seven years ago as they examine a mature subject and get risque (for K-pop standards) while doing so, dropping "bitch" in a few verses. With its simple, catchy chorus and a beat that recalls Pharrell's recent slew of hits, it's one of the most accessible Korean tracks released this year.
Even with less than half a week of release, Seungri managed to chart every song off of his new EP. K-Town has an early look at Seungri's chart dominance on the K-Pop Hot 100. Visit Billboard.com tomorrow (Aug. 22), when all rankings, including the K-Pop Hot 100, will be refreshed, as they are each Thursday.

No. 17. "Gotta Talk To U"
No. 31. "Let's Talk About Love"
No. 38. "GG Be" feat. Jennie Kim of YG New Artist
No. 51. "Come to My"
No. 62. "Love Box"
No. 81. "You Hooooo!!!"

Source: Billboard.com via bigbangupdates
Seungri on Esquire Korea (Sept 2013 Issue)
Source: 믿고듣는빅뱅 @ beztiz via bigbangupdates
Seungri's Interview on Esquire Korea (Sept 2013 Issue)
할말있어요 (Gotta Talk to You)
The popularity of Big Bang is incredible. Especially in fashion, the reaction is wild. Worldwide fashion people showed an enthusiastic response when G-Dragon and Taeyang appeared at Paris Fashion Week. Even the fact that I got to greet them at places as an editor makes myself proud. They are already superstars in Asia. But I especially didn't have a chance to meet Seungri. Not only in real life, but also on televisions, it was hard to see him. Ah! I only got to see him at a Japanese TV show. He said that it's his first time to have a solo photo shoot without his Big Bang hyungs. The first time in 8 years. We were lucky to work with him for this photo shoot. Seungri was very nervous.
"Since last week, I've been looking over and studying the draft proposal, looking up information, and asking different people many questions. Other members of Big Bang are very sensible and talented in fashion. So I couldn't just ignore it."
We wanted to take pictures of Seungri dancing. We wanted to express his matured appearance most comfortably and beautifully. Though it was a late night photo shoot, we were endlessly uttering exclamations. He moved flexibly like a ballerino. His weight loss for the new album that sharpened his face was also a factor.
BIGBANG for Life
Every VIPs need BIGBANG in their life.
Hence, we provide 'air' for VIPs all over the world with BIGBANG related latest news, pictures, and videos!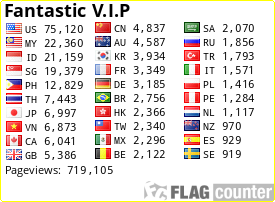 (since May 1, 2012)
If you like and want to support BFL, please click on the ads often! ^^