[NEWS] Taeyang and Tablo to Perform 'Eyes Nose Lips' on 'Inkigayo'
Big Bang's Taeyang and Epik High's Tablo will be performingEyes Nose Lips on SBS's Inkigayo on July 20.

YG Entertainment has been carrying out a cover project by having other musicians cover Taeyang's Eyes Nose Lips from his second full length album. 

Tablo's cover of Eyes Nose Lips was revealed through YG blog on June 25, and ranked number one on a portal site's as the most searched term.

Tablo X Taeyang's Eyes Nose Lips, featuring a harmony between Tablo's English rap written by himself and Taeyang's vocals, also raked in over 3 million views on YouTube within a month.
Taeyang and Tablo's upcoming performance of the song, therefore, has been gathering a lot of anticipation from the fans.

Meanwhile, Taeyang's Eyes Nose Lips is still on top of music charts although it has been over 40 days since its release. It recorded ranking number one on MelOn for five weeks in a row and has topped the monthly charts of Gaon, Olleh Music, Genie, Daum Music, Naver Music and Cyworld.

It was also placed number one on Mnet's M COUNTDOWN and SBS's Inkigayo for three weeks and won the first place on MBC's Music Core and KBS 2TV's Music Bank, totaling eight trophies won from music programs.

Source + Image: eNewsword
G-Dragon's Sister Instagram Update (140716)
@damikwon_: "I love you, our Kwon-son #PleaseDriveCarefully"

by ShrimpLJY@Twitter

"Tazza: The High Rollers 2" Movie Trailer
by Thirtytoes@YouTube
Daesung Ranks #1 on Japanese iTunes!
(via bigbanggifs)
[NEWS] G-Dragon makes Jung Hyung Don jealous with his wreath for 'Weekly Idol's 3rd anniversary
Big Bang's G-Dragon has created a hilarious situation by sending 'Weekly Idol' a wreath commemorating its third anniversary while completely ignoring Jung Hyung Don with whom he had a popular bromance, only addressing the other MC, Defconn.
MBC Everyone's 'Weekly Idol' uploaded a picture of the wreath G-Dragon had sent them as they will be celebrating their third anniversary through the July 23 broadcast. The ribbons on the wreath said, "G-Dragon, I love you, Defconn," with no mention of Jung Hyung Don at all.
The show addressed G-Dragon, saying they were relaying Defconn's gratitude and Jung Hyung Don's jealousy.
(G-Dragon | Saranghaeyo Defconn)

Source + Image: Allkpop
[NEWS] 'JE PARFUMES' to include a special G-Dragon photoshoot for perfume consumers
J.Estina's perfume line 'JE PARFUMES' will be gifting a special 20-page G-Dragon photobook to perfume buyers!
G-Dragon is the muse for the perfume line, and he expressed JE PARFUMES' 8 different scents in his own way. G-Dragon smelled the scents himself to be able to express it through photos, and he was able to make one perfect cut after another.
JE PARFUMES said, "We planned this photoshoot to give back to the customers who have been supporting us after the launch of JE PARFUMES. G-Dragon's detailed styling matched with the world's best perfumiers and the best ingredients and created a meaningful photobook."

Source + Image: Allkpop
G-DRAGON (from BIGBANG) - J.ESTINA "Piece-Boutonniere"
(via bigbanggifs)
Daesung's "D'slove" Photobook
from DCinside
BIGBANG for Life
Every VIPs need BIGBANG in their life.
Hence, we provide 'air' for VIPs all over the world with BIGBANG related latest news, pictures, and videos!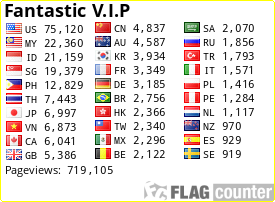 (since May 1, 2012)
If you like and want to support BFL, please click on the ads often! ^^