[NEWS] TOP Becomes Radio DJ for FUBU Event (120501)
Previously, Big Bang's charismatic rapper T.O.P transformed into a club DJ for FUBU and this time he turned into a radio DJ.
On May 1st, T.O.P attended an event hosted by clothing brand 'FUBU' which took place at the Elune Club of Paradise Hotel. The event was held to celebrate the 20th anniversary of FUBU as well as the brand's renewal. FUBU is one of the most popular brands in the sports apparel niche in Korea after investment from Korean conglomerate Samsung.
Dressed in a casual black top and jeans which helped his trendy blue hair stand out, T.O.P helped host a live radio program with DJ '360 Sound'.
Source: Chosun via Nate
Via: Allkpop
dyoruuruu reblogged this from bigbangforlife
BIGBANG for Life
Every VIPs need BIGBANG in their life.
Hence, we provide 'air' for VIPs all over the world with BIGBANG related latest news, pictures, and videos!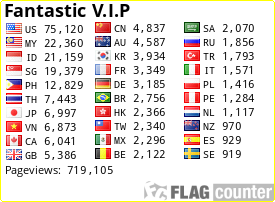 (since May 1, 2012)
If you like and want to support BFL, please click on the ads often! ^^