[VIDEO] "Alumni" Making Cuts + NG Cuts
~~SPOILERS ALERT!!!~~

Source: uT.O.Pia
G-Dragon Twitter/Instagram Update (130410)
@IBGDRGN: Michael-st #gd #gdragon #giyongchy

*NOTE. Michael is a Korean cartoon character in "Dooly".
@IBGDRGN: Angry Bird SWAG with #top
@IBGDRGN: #gd #gdragon #giyongchy in #ygjapan office #dragonball #electriclovetour
[SCAN] Alive Tour 2012 in Tokyo Dome DVD Photo Book: TOP
Source: GD__RU
Arirang "Pops in Seoul": Stars You Think Would Be Perfect as DJs on Radio Programs
Source: arirangworld @ YT
[NEWS] Choice37 Talks about G-Dragon, Taeyang, and TOP in An Interview with Rhythmer
During this Rhythmer Awards, you said that you can work in perfect harmony and is comfortable with G-Dragon, right? We would like to hear more about how it's like..
Choice37: First of all, G-Dragon is very free and he is definitely creative. That's why it's easy to work with him. He grasps the concept very quickly. In order to make a good song, you should have a certain concept instead of just filling in the 16 measures with rap, and G-Dragon is excellent in that field.
How was "One of A Kind" created?
Choice37: In YG, we have a monthly 'beat meeting' where all producers gather in the studio and listen to our beats. At that time, I made a beat and I let Teddy hear it first and then I brought it to our beat meeting. When Yang Hyun Suk heard the song he said "Ah, give this to Jiyong." He wanted that particular song for Jiyong. In our company, it's usually the president who listens to all of the music and decides who it belongs to.
How's your relationship with other YG artists?
Choice37: YG's atmosphere is like a big gym so I really like it. If you look at the hallways, there are segways and various pop arts. That's why it's very fun to work there. It's a pleasure to discover new concepts and ideas. Youngbae and TOP are also very passionate about music. When I'm just sitting in my studio they would come and ask me for new music.
Who bothers you by asking you for music the most?
Choice37: (Laughs) Youngbae comes to me the most. I can really feel that he loves music. He's always full of energy. Especially, he has an outstanding sense of music. We listen to Miguel and Frank Ocean together.
So you interact with Big Bang members the most.
Choice37: They're my closest artist and we have many connections.
How about 2NE1?
Choice37: 2NE1's great as well. But 2NE1 is in Teddy's hands. The president gave the assignment to Teddy. And since they're girls, I don't see them often in the studio. But Youngbae comes over often to use the computer and Jiyong comes often to talk.
What kind of music do you guys listen to when you guys are together?
Choice37: In hip hop, we listen to A$ap Rocky, Kendrick Lamar together. In R&B, as I mentioned earlier, I listen to Miguel or Frank Ocean. Not only that we listen to many other musicians as well.
Almost all of YG's music has caught the ears, not only amony idol fandoms, but pop fans and black music manias. Where does this power of YG's music come from?
Choice37: I think from our outstanding quality. As time passes, the public's ears want more high quality music. I think that's why the president considers the quality of our music very important. Rather than music that's shiny on the outside, honest music appeals more to the public. I think the reason why Jiyong and Youngbae receive a lot of love is because they do the music they want to do, expressing their honest words. They don't work aiming to sell many albums. Even when babies hear the song they know if it's real or not. Anyone can see the sincerity in music.

Source: Rhythmer
Translated by @BIGBANGGisVIP
Via: BBU
[FanTaken] TOP Leaving G-Dragon Concert Venue (130331)
Source: as tagged
[FanTaken] TOP at G-Dragon's 2nd Day Concert (130331)
Source: @choidot
[HQ] TOP at Gimpo Airport back from Japan (130327)
Sources: uT.O.Pia
BIGBANG for Life
Every VIPs need BIGBANG in their life.
Hence, we provide 'air' for VIPs all over the world with BIGBANG related latest news, pictures, and videos!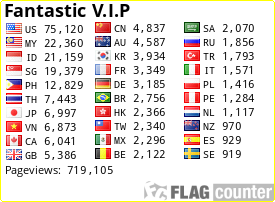 (since May 1, 2012)
If you like and want to support BFL, please click on the ads often! ^^